Parylene Material is a cyclic dimer of para-xylene compounds and a linear parylene monomer. It was first isolated by a chemist at the University of Manchester in the late 1940s. Later, Union Carbide's scientist William Gohan developed a deposition method to apply the product to film formation. Parylene Material and its film-forming technology were first used in US military and aerospace technology, and it was only slowly used in the 1990s, but its Manufacturing technology has always been monopolized and kept secret.
At present, there are only a few large companies in the world that are producing this series of products, and domestic research on the production and application of this product has just begun.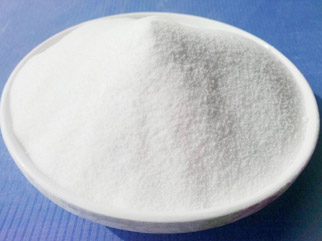 Parylene Powder
Use of Parylene Powder:
Ferrite core: insulation, coil protection;
Rare earth magnet: anti-rust, insulation;
Formally install the motherboard (PCB motherboard): insulated, moisture-proof;
Rubber molded products: improved surface properties and improved lubricity;
Probe: moisture-proof, anti-corrosion;
Conduit guide lock: anti-corrosion, improve lubricity
Medical implant materials: rust prevention, hypoallergenic;
Other electronic components (aviation, cosmos, defense, automotive) with high-performance requirements, medical devices; flat panel displays, microwave instruments (MEMS).
As a Pharmaceutical Intermediates Supplier, our company is a national high-tech enterprise specializing in New Electronic Chemical Materials, Pharmaceutical Intermediates and Pesticide Intermediates.
Our main products are conformal coating powder Parylene which is a polymeric coating material used in Printed circuit boards, cores, Rubbers, Aerospace, Military, Electronic, Medical area; MOPS (3 - morpholine propyl sulfonic acid) which is a kind of biological buffer, Used in biochemical diagnostic kit, DNA/RNA extraction kit and PCR diagnostic kits and the various organic intermediates. We have exported our products to USA, Korea, Japan, India, and EU countries.